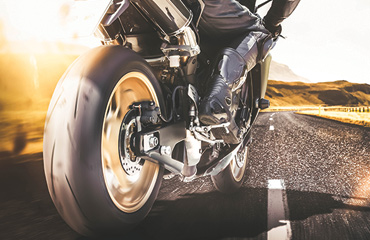 Street Bike
Service & Repair
With over 25 years motorcycle service and repair experience, Jax Motorcycle Service specializes in Suzuki motorcycles, Yamaha dirt bikes, Honda ATVs and Kawasaki street bikes.
More Info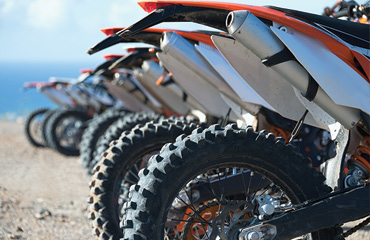 Dirt Bike
Service & Repair
Jax Motorcycle Service uses years of race experience and knowledge to setup, maintain and outfit your dirt bike or race bike for the best possible performance.
More Info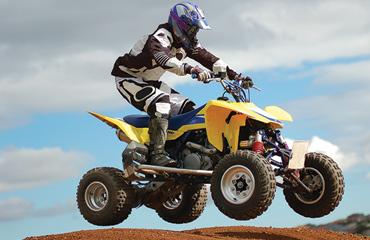 ATV & Quad
Service & Repair
Jax Moto offers a full range of atv service, setup and repair on a wide variety of all-terrain vehicles, from the smallest 50cc models for the kids atv up to the full size 4x4 models and race quads.
More Info
Motorcycle Service & Repair, Jacksonville FL
Voted #1 in Jacksonville for motorcycle service
Jax Motorcycle Service serves all of Jacksonville with high quality dirt bike service and street bike repairs. You can count on Jax Motorcycle Service for all of your motorcycle repair needs, whether you have a cruiser, sport bike, dirt bike or ATV.
If quality ATV repairs and on-time motorcycle service are a priority for you, then look to Jax Motorcycle Service for affordable motorcycle repair and service the 1st time and on-time.
As Always, we offer FREE pick-up anywhere in Jacksonville. Just give us a call at 904-683-0498 to schedule an appointment and walk-ins are always welcome.
Why
Choose Jax Moto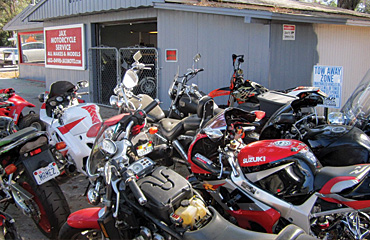 Two important things that set Jax Moto Apart
Are professional experience and location. Our manager Don Learn has been involved with motorcycles since starting at a Yamaha/Suzuki Dealership while in high school. After successfully opening and running his own shop in Pennsylvania for five years, he went on to become Suzuki's regional technical manager for the Southeast and was responsible for the service departments of 150 dealerships. All in all, Don has over 25 years of knowledge under his belt, so you can rest assured he knows his way around a garage.
About
Us
Don is the owner of Jax Motorcycle Service, has been in the motorcycle service and repair business over 30 years.
Originally from New Jersey, Don started in a Yamaha / Suzuki dealership in 1986 while still in high school. After years working in the motorcycle shop, Don opened his first motorcycle repair shop in Chadds Ford, PA called Cycle Adventure. The shop was sold after 5 years of success and is still operating today under the same business model.
Read more
Shop Info
Free pick-up in Jacksonville
Tuesday - Friday: 9:00am - 5:00pm
Saturday: 9:00am - 2:00pm
Sunday - Monday: Closed